Construction of Vertical Worm Bed is Now Complete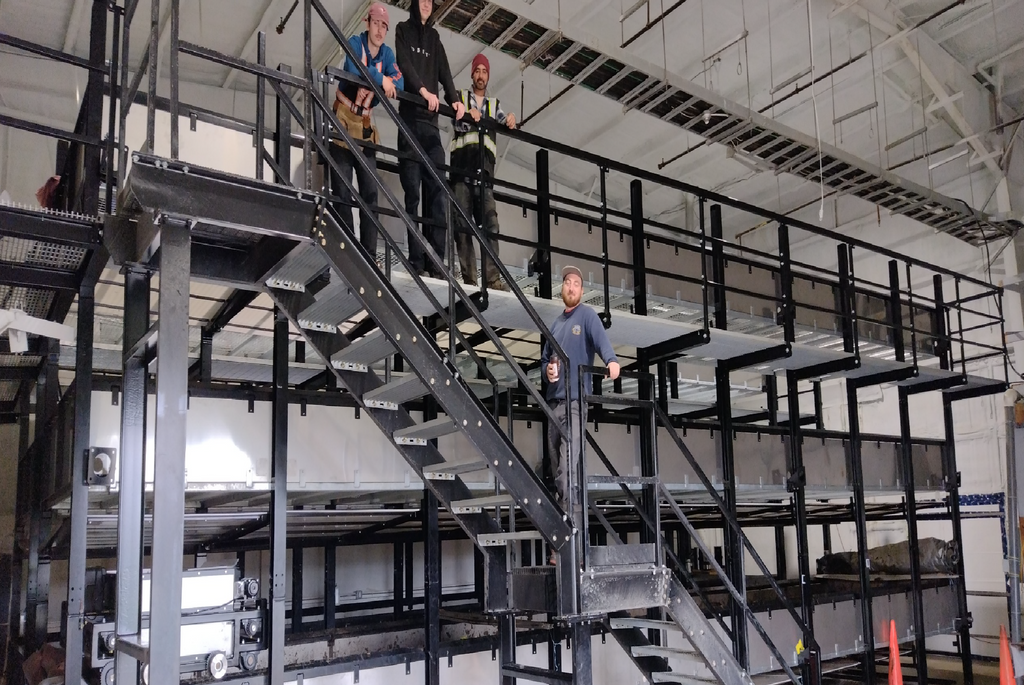 Construction of ReFeed Farms vertical worm bed is now complete
With the recent completion of our proprietary vertical worm bed facility, we're now ready to demonstrate our zero-waste Circular Nutrition™ model in full operation. In building British Columbia's largest worm bed, we're showing how large-scale worm beds can be built and operated with a far smaller footprint than conventional single-layer systems. 
Our process starts with sorting usable produce and quickly redirecting it to the Greater Vancouver Food Bank and other food security agencies for distribution to clients and partners. Produce not suitable for people is sorted and processed into feed for local dairy farms, reducing waste and the amount of agricultural space dedicated to livestock feed. 
These two steps still leave significant amounts of food which would conventionally end up in large-scale compost facilities. Our proprietary vertical worm beds close the loop, by bioconverting this waste into microbially dense worm castings which can be sold to farmers and growers for a wide range of organic growing and soil remediation purposes. 
With support from a Government of BC Accelerating Manufacturing Scale-Up Grant, construction of our worm bed system was completed earlier this spring, and is currently in the scale-up phase, growing the worm population toward the goal of reaching full capacity by early 2023. Built by Salmon Arm's Idea 64 Manufacturing and incorporating a wide range of our own innovations, the beds will bioconvert agrifood byproducts into worm castings which replace harmful synthetic fertilizers. 
At full capacity, they will produce 400,000kg of castings annually from our worm food mix which includes 250,000 kg of food waste and 564,000 kg of dairy manure.