Purpose Power Brand Podcast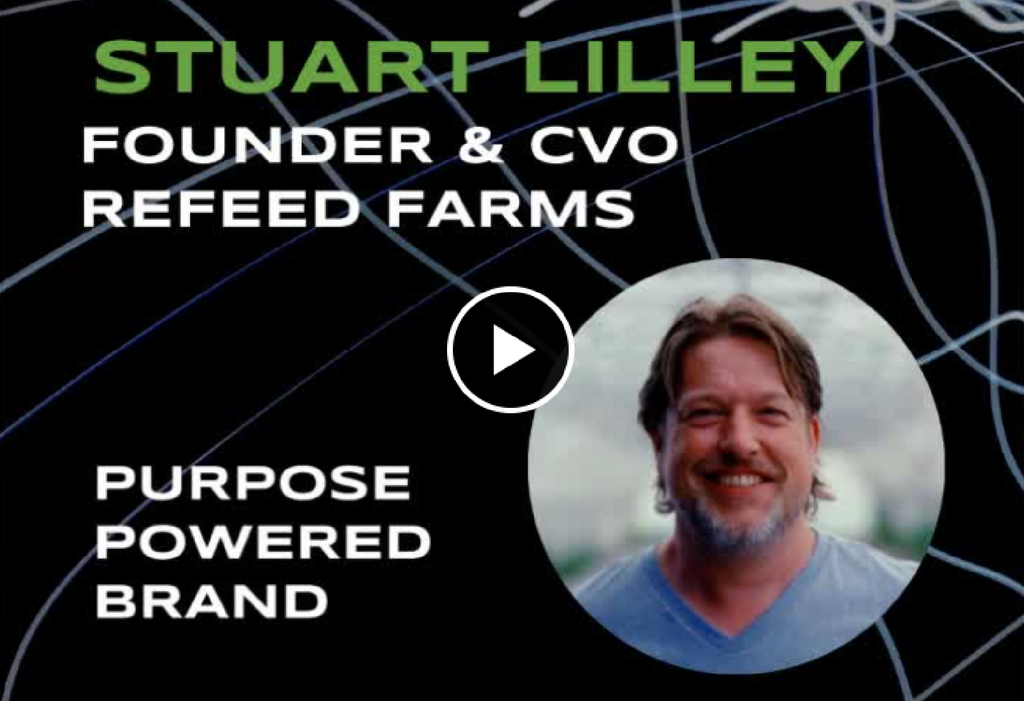 🎙️NEW PODCAST EPISODE – LISTEN NOW 🎙️
🔥 🔥 Food waste, food insecurity & fixing Canada's broken food system with Stuart Lilley.
Stuart Lilley is the Founder & Chief Visionary Officer of 
ReFeed Farms
, a food upcycling company on a mission to reduce food waste while feeding communities, regenerating soil and restoring the planet.
Through their innovative Circular NutritionTM process and zero-waste facilities they not only create and curate regenerative soil amendments, they work with local farmers, grocers, manufacturers and community partners to redirect excess and unused produce to nourish food insecure families.
From Circularity as a business model and understanding the food recovery to utility process, to how to think about Carbon Credits holistically and why business should care, you're invited to listen in as we learn about "Food waste, food insecurity & fixing Canada's broken food system" with Stuart Lilley.
In this episode we talk about:
✏️ How to go beyond seeing a need to problem solving what you can do as a business to fix it
✏️ Why circular business models need all stakeholders at the table to really work
✏️ How big the food insecurity issue is in Canada & it's relationship with food waste
✏️ A holistic view to carbon credits & why it matters
✏️ Why starting to tell your story early is so critical to gaining investor traction
✏️ Why leaders shouldn't surround themselves with 'yes men'
And more!
👂LISTEN NOW to the full episode, subscribe, comment & share 👇
On apple: 
https://lnkd.in/gqJCudgP
On spotify: 
https://lnkd.in/gw2eTRPQ