ReFeed Farms to launch 3-year crop trial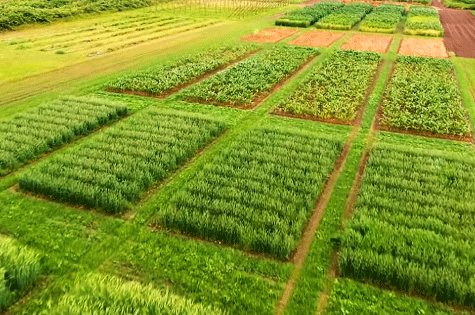 ReFeed Farms to launch 3-year crop trial using compost tea and growing products
We're very pleased to announce that ReFeed Farms has signed an agreement to launch a three-year growth project on 25 acres at Langley's Davistead Farm. ReFeed Soil Specialist Robby Gass will be working with an expert academic team to benchmark the performance of our organic, regenerative farming methods in a real-world setting. 
We're honoured to be able to lean upon the expertise of SFU's Dr. Laila Benkrima, Professor JT Cornelis of UBC, and Deborah Henderson, Director of Institute for Sustainable Horticulture at KPU. Their deep understanding of microbiology, soil science, and agriculture will give this test the broad scientific foundation needed to validate the data we generate. 
The field to be used in the trial is currently fallow, but over three growing seasons growing corn, we will measure the efficacy of our compost tea and growing services against synthetic fertilizer and pest control, ACF-SR plant growth promoting bacteria, and a combined ReFeed and ACF-SR treatment. 
We'll segment the field into four growing units and control for cross-contamination. This way, we can monitor the crop for plant height, stem thickness, leaf width, colour, pest presence and eventually the yields to compare plant growth between treatments.
There's more to healthy farming than crop yield, so we will also regularly test the soil microscopy so that we can determine the soil life activity and population with an eye toward future remediation. Finally, we'll track the costs and yield so that we can show farmers the economics of moving to organic, sustainable methods. 
This project will help us acquire scientifically verified data to share with clients and encourage farmers to embrace the change to soil regenerative farming practices. 
Thanks go to David Davis of Davistead Farm for the use of the land and equipment and to Courtney Morrice of West Coast Biogreen who will be supplying the ACF-SR materials.